Earn 30% of all sales!
How to become our affiliate?
To sell our products through affiliate marketing, all you need to do is sign up to RegNow's affiliate program - see http://www.regnow.com/ for more details. Once you have signed up all you need to do is build "buy now" links to our products, using something like the following:
http://www.regnow.com/softsell/nph-softsell.cgi?item=16946-1&affiliateid=XXXX
Where XXXX is your RegNow affiliate ID and 16946-1 is the ID of our product you want to market.
Custom Download/Purchase Links
You will get a custom version of our products, which contain a special registration link with your affiliate ID included.
You can distribute the special files from your website. After user installs the setup file, the outgoing link to the buynow page will carry your affiliate ID - when user will decide to register our software you will be credited as affiliate.
The following products are currently available for affiliate marketing: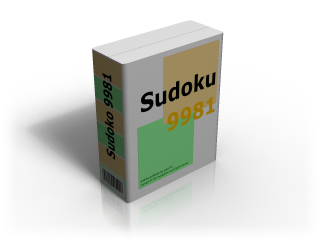 Sudoku 9981 ($14.95)

Regnow product ID: 16946-1

RegNow product certification achieved: YES

Buy Now Link: http://www.regnow.com/softsell/nph-softsell.cgi?item=16946-1&affiliate=XXXX (see below)

PAD XML File: http://www.sudoku9981.com/pad/sudoku9981.xml

Product Homepage: http://www.sudoku9981.com/order.asp

Sudoku2PDF ($10.00)

Regnow product ID: 16946-2

RegNow product certification achieved: YES

Buy Now Link: http://www.regnow.com/softsell/nph-softsell.cgi?item=16946-2&affiliate=XXXX (see below)

PAD XML File: http://www.sudoku9981.com/pad/sudoku2pdf.xml

Product Homepage: http://www.sudoku9981.com/order.asp